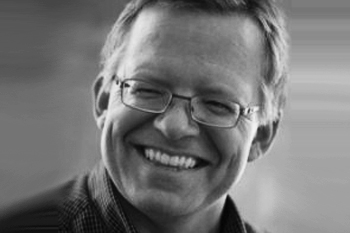 I would like to take this opportunity to thank you for the outstanding effort and diligence you put forth on our behalf. Your ability to exceed and succeed under the most trying circumstances is a tribute you and your character. Throughout our project you demonstrated not only professionalism but integrity, initiative and foresight.

Rick Delisle

Managing Member, Green River

Of those that I have worked with, Curt has been the most organized, cooperative, and professional individual that I have had the opportunity to work with.

Donald Barsness

AIA - AWBW Architects

Your organizational skills, your ability to pull everyone together to complete their duties expeditiously and your attention to detail has really helped to make this project a success. Even when our schedule became very tight, you were able to motivate everyone to perform, without creating any dissention.

Claudia Baker

President, Baker Design Associates

Curt's group did a terrific job for me at a major business presentation I did. They are very creative in coming up with ideas and ways to make video a strong and attractive marketing tool. They really understand how to use video to help your business grow.

Steve Baker

Author of Pushing Water Uphill with a Rake

Our experience with Curt's team was first rate and the end product greatly exceeded our expectations. We look forward to working with them again in the future.

Bob Bell

Co-Founder of Food For Thought Denver
Curt Donohue brings unique skills to RedBarre.  He is a grass roots expert in producing client video content specifically intended to capitalize on the growth in Internet video.  Video production and broadcasting have traditionally been the provenance of large companies.
Recent changes in SEO strategies, bandwidth capacity, and cost of producing quality video have dramatically increased the opportunities open to small businesses in this market.  Curt is at the leading edge of this new, burgeoning field.  He produces top quality video meeting tight cost constraints and the Internet criteria for quality, message length, and viewer engagement.
Curt brings other skills and abilities as well.  Prior to 2008, he was leading multi-million dollar commercial construction projects for end clients such as Centurylink, Level 3, Celestial Seasonings, Ball Aerospace, and Great West Life.  He developed a reputation for delivering his projects on time and under budget and established trust relationships with Fortune 500 C-level client executives.  The 2008 economic downturn allowed Curt to pursue his long-held dream to enter a new career in Internet technology.
RedBarre is looking to Curt to lead field operations, manage client projects, and ensure customer success.  He is a master at asking great questions that directly serve to discover each client's "why", and translating it into powerful solutions that deliver the required end results.  He speaks the corporate language of timelines, capital expenditures, and results.
MEDIA EXPERIENCE
4TH KIND ENTERTAINMENT Denver, CO
Partner – Developed video production company to focus on providing moderate cost video media, both traditional and digital, to support strategic marketing endeavors. Emphasis is on moving the needle to get products and services seen by more people; more eyeballs equals more sales opportunities.
Also provide marketing services with more than ten years of localize video and marketing experience.
CONSTRUCTION EXPERIENCE 
HOWELL CONSTRUCTION Denver, CO
Project Management Consultant – Developed estimates. Created, enforced, and maintained schedules. Wrote contracts, tracked job costs, created and organized project documentation (meeting notes, RFIs, RFPs, change orders, MOPs, etc.) Created schedule of values. Purchased materials and closed-out projects (O & M manuals, as-builts, Certificates of Occupancy). Managed projects for Ball Aerospace, Global Crossing, Celestial Seasonings, Quantum, GreatWest Life, FRx Software, Qwest/CenturyLink, Chipotle Mexican Grill, Sims Fayola International Academy, and others.
CURTIS BUILDERS, INC. Montrose, CO
President – Provided owner representative services for a 4-story 106-unit Hampton Inn & Suites in Green River, WY. Led project rescue due to contractor's termination. Created, enforced, and maintained a rescue schedule for the project. Vetted all subcontractors. Hired and terminated vendors as required. Managed project's budget. Created detailed billing required by bank/financial entities. Liaised with the Hilton Corporation to ensure that the Hampton Inn's brand standards were met. Separate project required development of detailed estimates for a 120-unit Hilton Garden Inn in Rapid City, SD.
D & K CONSTRUCTION MANAGEMENT, INC. Montrose, CO
Senior Project Manager – Supervised and led the construction team. Hired and developed employees. Coordinated with Accounting and Executive departments. Created concept proposals and estimates; followed up with detailed analysis. Created, enforced, and maintained schedules. Managed multiple projects including hotels, school renovations, new commercial construction and commercial tenant finish.
Project Manager/Superintendent – Supervised construction of a 3-story 64-unit Hampton Inn in Montrose, CO. Completed project in 120 calendar days.
ROERS CONSTRUCTION Fargo, ND
Project Manager – Estimated, scheduled, and managed a variety of commercial, governmental, historical, educational and institutional projects ranging from $250,000 to $6.5 million. Created contracts, vendors list and schedule of values. Purchased material, prepared O & M manuals and ensured proper contract closeout.
Carpenter – Supervised five employees for the historical clay tile roof renovation at the Great Northern Restaurant and Brewery in Fargo, ND.
Construction Clients
Chipotle Mexican Grill
CenturyLink
Ball Aerospace
Celestial Seasonings
Level 3 Communications (formerly Global Crossing)
Microsoft FRx (formerly FRx Software Company)
Great West Life
Quantum
Hexagon Investments
Sims-Fayola International Academy
Green River Hospitality, LLC
Timberline Hospitalities, LLC
Richfield Hospitality
North Dakota State University Alumni Center
State of North Dakota
Media Clients
TripAdvisor
Sandler Training
Ralph Schomp BMW
National Institute of Standards and Technology
Howell Construction
Deltech, Ltd.
Zoe's Coffee
Wonderland Brewing Company
Food for Thought Denver
SEO Hog
Innovation Pavilion
One Business Connection
Sample Construction Projects
Chipotle Mexican Grill Corporate Headquarters, Denver, CO
Hometown Hampton Inn – Montrose, CO
Hampton Inn and Suites – Green River, WY
Holiday Inn – Laramie, WY
Milestone Building, Montrose, CO
Global Crossing Call Center, Westminster, CO
Great West Life Service Center, Englewood, CO
Alumni Center – North Dakota State University, Fargo, ND
James River Correctional Center, Jamestown, ND