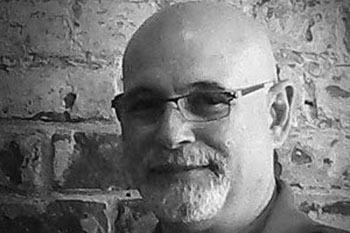 Rarely have I met someone with such diverse abilities. Jeff's technical fortitude, experience with broadcast studio operations, post-production and labor relations is a thing of beauty. I couldn't have asked for a better team leader. Jeff is the consummate professional.

Michael Lahey

VP, Discovery

Jeff, I am grateful for your calm demeanor in the face of what could have been a broadcast disaster. I admire your ability to keep your head while others are losing theirs. You have been a real asset to my team.

Michael Baer

President, MSG Media

Jeff is the epitome of a Broadcast professional. His knowledge and attention to detail is second to none. There is no else I can think of in the industry that has the level of knowledge and experience to get the job done than that of Jeff Friedman.

Jimm Popowytsch

V.P Engineering, AMC Networks

I credit the success of our BRIT Awards broadcast primarily to Jeff Friedman. We couldn't have done it without him.

Rick Kaplan

Founder, Rick Kaplan Media Partners
Jeffrey Friedman, EVP, Studio Operations for RedBarre, is an exceptionally talented operations executive with more than 30 years of industry experience. Jeff has mastered almost every position in television production. He started as a PA and became a recognized editor, camera operator, engineer, producer, and eventually an Emmy nominated director. This background provides Jeff with the uncanny ability to orchestrate every step in production to deliver exceptional technical results.
Even as a freelancer, Jeff earned a stellar reputation as a consummate professional. Television networks worldwide contacted him for onsite consultations. He established lifelong relationships with many international and domestic broadcast and production company decision makers, which ultimately led to executive-level positions with major broadcast companies. Jeff has been a Vice President of production, network operations, technical operations and facilities for more than 10 years.
During one of his early career assignments, Jeff met CEO of RedBarre, Don Levy. They were coworkers at a production company: Jeff was a director and Don was an editor. The two came to develop a close personal and professional friendship, building a trust and collaboration that continues to this day.
Jeff has always lived by the adage, "Television is the illusion of perfection." This mantra forms the core of his leadership/management acumen and ensures that clients and audiences are insulated from production and process issues. He is known for inspiring large union and non-union teams to produce outstanding productions. In fact, Jeff has never missed an airdate or show date in his entire working career.
In his role as EVP, Studio Operations at RedBarre, Jeff is dedicated to delivering the same expertise and operational excellence to RedBarre clients that he has provided to television networks. He brings a wealth of executive production knowledge, deep industry contacts, and motivational leadership.
MSG MEDIA, New York, NY
Vice President Technical Operations, Madison Square Garden Media
Vice President Broadcast Network Operations, Fuse TV
KEY HIGHLIGHTS:
Budgets: Created and managed annual multi-million dollar budgets for MSG Studios and Fuse TV Network simultaneously.
Celebrity Hosted Shows: Assessed specifications, budgeted equipment, directed studio and crew, arranged for international concerts and music festivals, managed broadcast facility for NY Knicks and NY Rangers, monitored/led/guided technical efforts, and partnered with Network Operations Center (NOC) to launch music centric news programming. Successfully aired 20+ shows/3000+ episodes.
Cost Savings: Analyzed operations, identified overlapping services and opportunities for cost savings, and lowered production overhead; saved a minimum of 5% per annum.
Union Negotiations: Principal member of team negotiating union contracts with local unions; no grievances filed during entire tenure.
Edit Rooms: Designed and implemented technology for 10 state-of-the-art digital edit rooms for Fuse TV.
Rainbow Media Holdings, New York, NY
Vice President Broadcast Technical Operations
Drove operations for three live broadcast studios supporting AMC, WEtv, SundanceTV, Bravo, Fuse, IFC, Voom HD, and others
KEY HIGHLIGHTS:
20-hour Live Production Day: Supervised 3 different live shows broadcasting 20 hours per day.
First Shoot in HD in London: Consulted on first HD of the Jules Holland show in London (2008).
Conversion to HD Equipment: Co-led team to convert from standard definition TV equipment to HD postproduction equipment within $5MM+ budget. Owned operational responsibility for all studio processes and procedures.
Captured/Negotiated Major Contracts: Negotiated multi-million dollar contract and brought in new talent, Don Imus via RFDTV.
NATIONAL VIDEO CENTER, New York, NY
Director / Engineer-In-Charge (EIC)
KEY HIGHLIGHT:
Emmy Nomination: Director of "B. Smith with Style" – (Production Company – Hearst), nominated for 2001 Daytime Emmy.
Major Clients
CNN
NBC
ABC
CBS
HBO
Children Television Workshop
Madison Square Garden
MTV
ESPN
Ogilvy & Mather
McCann – Erickson
Foot, Cone & Belding
Lifestyles of the Rich and Famous
Ralph Lauren
BBDO
FUSE TV
New York Fashion Week
USA Networks
PBS
Lifetime Television
Daytime EMMY Awards
Cablevision
Phillip Morris Germany
Evian France
Woo Art International
Time Warner
BBC
Rainbow Media
VOOM HD
Home Shopping Network
Selected Projects
Pearl Jam – "Jeremy" music video
One Life to Live – TV promo
Buzz TV – MTV
U2 Concert
Ghostwriter – pilot and 2nd seasons
Homicide, Life on the Street, show open
Ray Charles – Coca-Cola spot
Spin Magazine – promotion
Ocean Spray Cranberries
Dance for the Right Thing – GHMC
Paine Webber – 3D animation
Commercials
Tuborg Beer
Log Cabin Pancakes
Maxwell House
Buyers Ice Cream
Steak Em's
Givency Perfume
Master Lock
Fancy Feast
HBO
Music Performances
Red Hot Chili Peppers
Black Keys
Avril Lavigne
Kanye West
Beyonce
Pharrell Williams
Foo Fighters
Maroon 5
Adam Levine
Luminaries
Paul McCartney
President Bill Clinton
President George HW Bush
Mayer Rudolph Giuliani
Mayer Michael Bloomberg
James Earl Jones
Muhammad Ali
Lauren Bacall
Elizabeth Tayler
International
NHK – Japan
Brit Awards – England
RCTV – Venezuela
MLA – Australia
Much Music – Canada
TV6 – Moscow