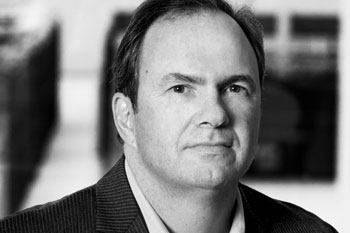 Tim Parker
Technical Advisor
Tim is an industry expert in industry leading network solutions that are scalable and reliable. He is sought after to speak at multiple conferences and webinars on the future of our networks and in delivering  data from the edge or through the intercontinental networks. His experience in leading the  development of  the strategy for global data networks at Flexential, Godaddy.com, and  PayPal  was key to the growth and market leadership  of those enterprises.  He led the implementation and support for large enterprises such as Motorola in the 90s and Charles Schwab during the internet trading growth years.  His extensive results in him being sought after to speak at multiple conferences and webinars on the future of our networks and in delivering  data from the edge or through the intercontinental networks. He has published white papers on several progressive network strategies and solutions and is a long standing member of North American Network Operators Group (NANOG) and Infrastructure Mason's, two organizations that include industry experts to develop a better internet. Tim's background is in Network engineering and he studied Computer Science at the University of Colorado while in the USAF, working on secure communication systems.
ViaWest, LLC                                                                                                                                               
Vice President, Network Services                                                                                                    2014 – present
Responsible for all Network services, including Architecture, Engineering, Operations, and Product. Leading a $30 million revenue Network Services organization, including managed bandwidth, firewalls, load balancers, threat mitigation, and managed transport. Manage all associated vendors and Service delivery. Directly interacts with the C-Level leadership team to develop technology and business strategies that align with business and customer goals.
Defined the network strategy and roadmap to transform the ViaWest network into a highly available and high performing network that supports our customer demands with 100% uptime SLA's and advanced analytics.
Outlined a strategy that transformed the managed bandwidth product, resulting in 50% cost reduction and more than 60% increased sales while adding more value such as automated DDOS scrubbing and advanced traffic analysis.
Established a new backbone and transport plan for a 100G backbone that included multiple upgrades to the core routed infrastructure without impact for over 20 datacenters that increased revenue while reducing costs.
Established the strategy and led the implementation of key products such Public Cloud Connectivity, MPLS enabled Customer Edge switches, Advanced Firewall solution with integrated IDPS, DDOS scrubbing as a service, Improved managed transport, and NFV products for cloud such as virtual firewalls and load balancers.
Interfaced with multiple clients to review network architecture and roadmaps and improve our sales and customer satisfaction including marketing and sales presentations and articles.
Established architectural governance, availability programs, and organizational transformation.
GoDaddy.com, LLC.                                                                                                                                      
Director, Global Network Engineering                                                                                               2012 – 2014
Responsible for all Service Provider infrastructure technologies and services, including architecture, engineering, and support. Directly interacting with the Executive leadership team to develop global expansion strategies and align networking budgets to the business needs to accommodate the International growth and performance of hosting and business applications.         Manage all Networking budgets across all departments including network hardware in excess of $20M annual spend, operating costs, and provider billing in excess of $8M.
Developed/executed a global growth strategy for networking that improved hosting performance by more than 20% and provided superior service with minimal costs.
Negotiated with Service Providers over $1.5M in cost reductions while increasing transport and transit capacity by 400% and Peering by more than 500%.
Worked closely with hardware providers that reduced per unit costs while improving or support models, saving over $2M in CAPEX spend.
Director, Networking
2009 – 2012
Responsible for the engineering, technical support, and implementation of networks that support 9 data centers for Hosting, Registrar, and SSL production environments. Managed multiple teams of network engineers and administrators/managers.  Managed network and provider vendor management and related budget spend of more than 20 million dollars, including service delivery for all network implementations, projects, infrastructure improvements, Data Center builds, and restore activities.
Established several Cobit/ITIL best practices including Service Catalogues, SLAs, Change management guidelines, Skill matrix, and Escalation procedures..
Evaluated and established a new Load Balancing strategy resulting in over $1million in savings and over $500,000 in annual growth costs.

PayPal
                                                                                                                                                    Sr.  Manager, Network & Security Engineering
2006 – 2009
Managed teams that provide engineering, implementation and support for all production network and security environments. Planned/strategized the de-centralizing network and security operations from eBay to accomplish growing business demands and compliance requirements.  Managed a $7M yearly network & security budget for 4 production data centers and 3 development data centers. Led/managed all security implementation projects. Served as an executive duty officer, approving major changes, formal communications to the user community. Interfaced with the CTO/CISO on major events or problems requiring executive decision.
Led the growth of PayPal network and security infrastructure by more than 250%.
Led PayPal migration to the new Salt Lake Center Data Center, including all aspects of the project from the $65M budget to architecture and design approval, including RFI approval for resources.
Migrated the VeriSign payment processing functions to the PayPal environments.
Led efforts to improve availability and introduced routing to the Denver production networks resulting in 100% uptime during the peak holiday season.
Led the replacement of firewall infrastructure to gain a tenfold advantage in performance and increased uptime
Led Data Center expansion and implementation of web complex in the Phoenix data center.
Charles Schwab & Co.                                                                                                                                  
Managing Director – Telecom Access Services
2004 – 2005
Managed all WAN & Layer 2 Access, including circuit provisioning, implementation, and support for resource management, change approvals, and vendor management.  Managed a $75M telecom budget. Led 15 senior engineers in the design and provisioning of voice/data services, including ATM, VoIP, VPN, SONET, and Frame Relay for 3 Schwab data centers, 7 service centers and more than 350 branch locations. Managed vendor relations, including service level commitments, new technology introduction, contract negotiations, and monthly service reviews.
Managed the migration to a new VPN infrastructure that resulted in a $1.5M annual savings and the Branch migration that saved over $1.2M annually.
Established automated network configuration tool and process to improve resource efficiency by 20% for implementation of routine changes on more than 1200 routers and switches.
Managing Director – Network Implementation
2001 – 2004
Directed 3 managers, and a staff of 44 that implemented and supported all networks for Charles Schwab. Responsible for the tactical and strategic leadership for routers, switch, and circuit implementation projects, including multi-protocol implementations such as EIGRP and BGP, that supported Schwab's infrastructure and internet applications, including online trading, third party connectivity, and internal server farms.
Led initiative to improve the change management process that improved the cycle time of changes from 14 days to fewer than 4 days.
Established new change guidelines and Local Governance process that resulted in change success rates improving by more than 20%.
Senior Manager – Level 2 Network Support
1998 – 2001
Managed 2nd Level support for Data Center networks, including customer facing networks, all network implementations, vendor management, and resource management. Handled 24-7 on-call escalation support for all Schwab facilities.  Led the build out and migration of the network infrastructure to a new data center facility.