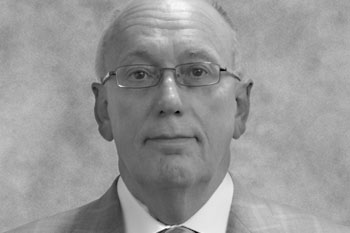 Phillip is a valuable local and national player who has made major contributions to Cresa professionally and personally. Phillip is a dedicated, eclectic, fun and energetic member of the Cresa family in Denver and on a national stage. On the client side, Phillip has demonstrated over many years that he exceeds the expectations of every company he works with.

Bruce Johnson

Cresa Denver Executive Committee

We are fortunate to have Phillip Infelise leading these three service areas – Project, Relocation and Facilities. His long tenure with Cresa, reputation for exceptional client service, and leadership in the firm make him the ideal person to head these important groups.

The Republic of Turkey is pleased to have engaged Phillip and his team, as they have demonstrated a unique collaborative culture and understanding of Turkey's long term goal to create an iconic diplomatic presence in New York City.

Honorable M. Levent Bilgen

Turkish Consul General in New York

On presenting Phillip with the William F. Goade award for meritorious service to Cresa:

"While known as the Godfather of Project Management, he is much more. I am convinced that without the spirit, dedication and passion he has shown, his enthusiasm for expanding us beyond our tenant brokerage roots, Cresa would not have the expanded service lines that we are known for today."

There are all kinds of people who do the same work as Phillip, but I don't believe that there is anyone who does it with the level of kindness, persistence, and good humor that Phillip consistently demonstrated. When I look back on this project, I consider it one of the best times of my career. I give great credit to Phillip for making it so.

Leslie R. Foster

President & CEO

I witnessed firsthand Phillips talents and business abilities. Abilities which span everything from HR to Strategic planning to Project Management to Business Operations. He has an entrepreneurial attitude, and can envision a project or idea, he will get the interest of investors, and he will see the project through to fruition. Phillip is an asset to any team, and he always has an optimistic attitude and a willingness to teach.

Blaine Longnecker

Managing Partner, KingSports
Phillip A. Infelise
Chief Operations Officer
Mr. Infelise comes to our team as the Chief Operations Officer. Previously, Phillip was the founder and Chief Collaborator at P-Cubed Partners, a real estate planning and project management consortium. Phillip brings more than 40 years of diverse experience as a real estate executive in the C-Suite, strategic planner, project manager working on 3 continents and the UK; more than 12 countries and 50 cities for domestic and international corporations, public institutions, associations, US and foreign governments.
Phillip's strengths are in plotting appropriate, often innovative and unexpected project strategies and assembling the right team to execute, committed to meeting all schedule and budget goals while producing enhanced workspaces. Known as a "big-picture, big project" professional, Phillip has worked with all the major local/national design-construction teams with unparalleled success, whether building corporate or technical spaces, mid-rise or flex-tech, manufacturing production, hospitality, multi-family or diagnostic laboratories.
Phillip grows start-up or small companies to prominent ones demonstrated as a Founding Partner in the Cresa growth from 25 to 1000; the Cresa National PM Group from 1 to 125; ORS from 15 in one location to more than 100 in three cities; start-up of two commercial general contracting firms and participation in mergers of three real estate entities.
Notable Local Projects: In the Denver area, Phillip has planned/managed a variety of iconic corporate HQ projects from 30K SF to 360K SF, including: Boston Market, DaVita/Healthcare Partners, DigitalGlobe (twice), Gates World HQ, Quest Diagnostics, Spyder, The Gathering Place, Thermo/BioStar and Vail Resorts.
Beyond Denver, the expanded list includes Black Entertainment Television in DC; Beckman Coulter in South Florida; LPL Tower in La Jolla, CA; Sonora Quest in Tempe, AZ and Work Rite Ergonomics in Petaluma, CA; Software AG HQ in Reston, VA. Currently, Phillip is the Executive Project Manager on the $300MM Turkevi Center in NYC for the Government of Turkey that will change the face of the UN corridor in midtown east.
Executive Leadership. Previously, Phillip's executive positions include:
Chairman and Vice Chairman, 10 Year Board Member, Cresa LLC, Boston
National Director, Project & Facility Management, Cresa LLC, Boston
Chief Operating Officer & President, Cresa Partners-Denver, Inc.
Chief Operating Officer, The ORS Group, Washington DC
President – Private Sector, The ORS Group, Washington, DC
President – Creative Building Specialists and Planned Esthetics, Inc., Long Beach, CA
Director of Construction, IDM Corporation, Long Beach,
Phillip is also a nationally recognized speaker, moderator, writer and trainer on all matters of planning, workplace design, project and relocation management subjects.
Affiliations
Cresa Chairman of the Board, 2010-2012, Vice Chairman of the Board, 2008-2010
Cresa Board of Directors, 2005 – 2014
Cresa Marketing Committee, Chair, 2009-2011
Board of Directors, Co-Founder, Cresa Cares, 2011-2015
Cresa National Director of Project & Facilities Management, 2013-2015
Chair, Capital Asset Advisory Committee, Jefferson County Schools, Current
President, Private Sector, The ORS Group, 1986-1994
Construction and Engineering Officer, US Agency for International Development, 1982-1986
President, Planned Aesthetics, Inc. 1979-1982
Acknowledgements
Cresa Project Collaboration Award, 2014
Chairman's Award, Cresa, 2013
First Citizen Award Recipient, Cresa, 2011
Project Management Award, Cresa, 2007, 2009
Education
Bachelor of Arts, International Development, University of California, Santa Cruz, 1971
Construction Management Certification, 1995
Publications/Presentations
"The Multi-Generation Workplace" Core-Net Panel Moderator
"Changing Dynamics in the Design Industry,"       IIDA Education Series
"Draft Choices – Creating High Performance Project Teams," Core-Net
"Reflection from a Dark Continent," IFMA Journal
"The High Performance Project Manager," Cresa
"Work it Left, Work it Right," National Sales Seminar Keynote
"Techno-Spaces" Denver Business Journal
"Turn away from Turn Key," Colorado Business Journal
21 Project Management White Papers, Cresa
Significant Colorado Projects
Boston Market
City of Lakewood
Colorado MedTech
DaVita-World HQ
DaVita Dialysis Center
DigitalGlobe HQ (2004)
DigitalGlobe HQ (2015)
Forest Oil HQ
Gambro
Gates World HQ
Glo Professional
Kiewit Construction
Moye White
Quest Diagnostics
Spyder Active Wear
Total Renal Care Dialysis
The Gathering Place
The Industrial Company
Thermo/BioStar
UniPath/Pathology Service
Vail Resorts

Medical & Laboratory Clients
AEG Automation Services
American Nurses Assoc.
American Type Culture
Am. Society -Internal Med
Apria Health Care
Bio-Spherics, Inc.
Colorado Med Tech
Corning Clinical Labs
Coulter Corporation
DaVita Clinical Trials
Lincoln General Hospital
Nichols Institute
OSIRIS Therapeutics
Pharma Manufact. Assoc.
Quest Diagnostics
Quest Diagnostics
Quest Patient Service Ctrs
Rocky Vista U Med School
Sonora Quest
Thermo / BioStar
Total Renal Care Dialysis
Total Renal Care Dialysis
Tri-Core Reference Labs
UniPath, LLC
Build-to-Suit/Adapt-to-Suit Projects
AEG Automation Services
American Type Culture
Bio Spherics, Inc.
Black Entertainment Tele
Boston Market
British Aerospace
British Aerospace
Coulter Corporation
DaVita-World HQ
DaVita Dialysis Center
DigitalGlobe HQ (2004)
DigitalGlobe HQ (2015)
Gates World HQ
Progressive Insurance
Quest Diagnostics
Rocky Vista U Med School
SoftwareAG-North America
Sonora Quest
Total Renal Care Dialysis
The Gathering Place
The Republic of Turkey
US Embassy / US AID