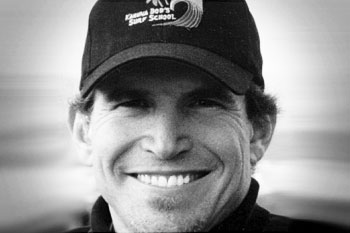 I have know Don for many years working in the Media Industry. Throughout all of his ventures, I've known him to be an extremely competent, results oriented, creatively driven executive. Besides being one fo the most intelligent people I know in this business, he is also a great person. I am very lucky to call him a colleague and friend.

Michael Castro

Vice President, HBO

Working under tight deadlines as a producer for Don, Executive Producer, gave me a chance to watch this savvy professional under pressure-a delight to work with. Working with Don is like an effortless symphony with not a single note out of tune. When I find a gem like Don, I don't let them out of my sight.

Alexandra Sokol

Chief Sustainability Strategist - Ecotelligence™ / Strategy & Development Adviser USGBC

Don helped my project get moving. He proved to be resourceful and very responsive to my company's needs.

Nathaniel Bonini

Director of Broadcast Integration and IT at AbelCine

I can fully recommend Don Levy in both a professional and personal capacity. Don was my interface at both SkyWi and WAMNET and it was some of the most productive and enjoyable time I've ever had with a partner company. Don is a consumate perfessional who knows his stuff (and likely yours). You'd be lucky to find more like him.

Shawn Yeager

SVP Business Development at Prima Cinema

Don is a high energy, highly motivated individual with great insight on entertainment and communication technologies. He continuesly strives for perfection. He manages both big picture thinking while never losing sight of detail.

David Kervinen

Global Brand & Creative Director at Varian Medical Systems

Don is one of those folks who 'gets it'. He has boundless amounts of energy and passion and is not afraid to take risks if he believes in something. Good luck to his competitors trying to keep up!

Henk Kleynhans‬

Senior Product Manager at Atlassian
Don is known as an operations and marketing visionary and has launched, built, and sold cutting-edge companies as a successful entrepreneur. His career began with the construction and launch of ESPN in 1979 and he was an integral part of the crew that helped NBC Networks surge from last to first place in nationwide ratings during the 1983-86 television seasons. Using these two early employment experiences, Don opted to join the entrepreneurial ranks by raising the necessary capital to launch multiple pioneering endeavors including:
Digipix Editorial (1990), the world's first commercial editorial company to rely 100% on nonlinear-editing technology. Today, more than 95% of all major theatrical and commercial editing is done using nonlinear technology. With $100K in seed capital, Digipix was sold for close to 8 figures in 1995.
Planet Point (1997), an online marketing portal for creative talent to market their services. This was one of the earliest social media networks. Planet Point was sold to dot com investors 9 months after its launch. Planet Point was an early social media-networking pioneer.
WAM!NET M&E Division (1998), at the time, the world's largest privately managed high-speed intranet. WAM!NET focused on the transport of very large media-centric files, as generated by the Print & Publishing and Media & Entertainment industries. Don's efforts led to the identification of $42MM in new revenue opportunities as well as securing a $410 Million strategic partnership and $160MM equity investment. Currently, the transport of video is among the fastest growing segments of the Internet industry.
SkyWi® (2004), a rural broadband solution using unlicensed Wi-Fi to deliver the country's first UltraSpeed™ wireless solution, providing 10Mbps+ symmetric access to areas largely beyond the reach of broadband and confined to dial-up access. Today, many companies are trying to grab market share and take a piece of the $7.5B the government allocated for rural broadband deployment in 2008.
Don's strategic acumen is highly sought after by corporate executives. He has established a reputation for identifying multi-million dollar opportunities related to emerging markets, mergers & acquisitions, alliance partnerships, and market consolidations.
In 2012, Don made the strategic decision to rebrand Levyworks as RedBarre enabling him to bring in other qualified consultants to support the company's growing roster of business, with Jeff Friedman and Curt Donohue being among the first to be tapped. RedBarre is now well positioned to leverage the skills of the most experienced and savvy subject matter experts in the media, technology and related industries to support our clientele's need for hands-on leadership.
LEVYWORKS, Denver, CO
Business/Product Development Consultancy, emphasis on STEM industries and digital media
FOUNDER / SENIOR EXECUTIVE CONSULTANT
Provide entrepreneurial and "intrapreneurial" start-up leadership, strategic, market and product development vision with corporate, strategic, product and business development processes. Author lean canvas/business plans, operational implementation, social and mobile media development and equity investments or debt formation (~$200MM) for a range of start-ups and large corporations.
KEY CLIENT HIGHLIGHTS:
11i SOLUTIONS (government contractor), Huntsville, AL
Provide direct guidance and assistance to develop cellular interdiction technology intended for top secret laboratories and prisons; shepherd technical development processes and related business startup processes.
CINNAFILM (digital media software company), Albuquerque, NM
Initially identified strategic sales and business opportunities and helped raise short-term mezzanine financing to expand into new markets and accelerate growth for an established digital media motion enhancement software company. Currently assist development and expansion of product offering at the executive level.
ESCAPEARTIST (web services company), Panama
Collaborated with principal to acquire a 17 year-old international web company, negotiated $1MM in financing to secure acquisition, developed operating plan, designed/ evaluated IT/technical infrastructure and spearheaded brand strategy s. Assisted in rollout of updated SEO/SEM practices, email marketing efforts, and implementing customer services.
CONFIDENTIAL DOCUMENTARY SERIES, San Diego, CA
Analyzed languishing 2-year effort to develop mainstream documentary series, which to date had gained no traction. Within 3 months, developed plan for 13-episode series, identified legal counsel, and shepherded the concept/proposal to production companies. The project was well received at first meeting – currently being considered for development in 2015-16.
CONFIDENTIAL ONLINE ADVERTISING SOFTWARE COMPANY, City of Industry, CA
Led creation/development of new product/platform to eliminate online ad fraud and waste.
CONFIDENTIAL DATA TRANSPORT TECHNOLOGY COMPANY, Los Angeles, CA
Assisted/guided/led LA-Toronto based startup, formed in May 2009, to expand geographic footprint and roll out secure managed data delivery of very-large files between major world locations (such as LA, NY, Vancouver, London, Beijing, Sydney) delivering predictable results in a fraction of the time currently available. Services provided included: Authored business plan, raised capital, expanded industry contacts, and developed key strategic and market initiatives.
SKYWI, (broadband wireless access company), Fort Worth, TX
Founded company and raised initial $1.5MM seed capital to exploit/converge two separate but related business opportunities: a) Need for high-speed access in rural markets and b) Pending introduction of OTT (Over-The-Top) distribution of media. Introduced Broadband Wireless Access (BWA) company designed to transport OTT media using an "UltraSpeed™" last-mile network to connect under/non-served "edge-net" markets directly surrounding major metropolitan areas.
TECHNICAL OPPORTUNITY & INITIATIVE:
Assessed technologies, discovered synergies, and designed service to transport OTT media using "UltraSpeed™" last-mile network to connect under/non-served "edge-net" markets directly surrounding major metropolitan areas.
PROJECT HIGHLIGHTS:
Raised over $19MM to design and test concept of OTT media distribution across unlicensed wireless spectrum providing a minimum of 10Mbps+ to each household (media-enabled wireless ISP).
Developed product profile that immediately lapped competing service providers and established competitive bulwark.
Acquired $10MM VoIP company and merged operations, technology, and personnel to create triple-play company.
Defined and implemented 'lean canvas' plans with minimal budget resulting in 500% growth after initial launch; grew client base to 1500 customers in first year – next closest competitor took three years to gain 700 customers.
Developed and inspired team of 23 technology and business people to deliver outstanding service.
WAM!NET, Mountain View, CA and Eagan, MN
Charged with creating and managing new Media & Entertainment division ($3MM investment, $16MM revenue $42MM book of business) for global company. Developed strategic initiatives (100+) leading to alliances or acquisition of technology, infrastructure and application entities; led M&A activity to establish WAM!NET as 'standard' across North America.
PROJECT HIGHLIGHTS:
Secured equity investment of $160MM and infrastructure cost reductions of 50%.
Identified product development opportunities; partnered with engineering team to develop/implement; solved last mile bandwidth transport of uncompressed media (access): 1st to transport SD, HD, and uncompressed production media across the Internet (OTT during Election 2000).
Increased market & competitive advantage, resulting in $42MM of new business revenue in less than 4 years; developed sales program, personally capturing 100+ of 150 targeted accounts for $5MM annualized revenue.
Initiated and led acquisition of workflow company enabling WAM!NET to become de facto operational standard within postproduction & consolidated advertising transport across North America (market acquisition).
Conceived and delivered 'Project Kahuna' a $600MM consolidation play in TV advertising distribution across the US.
DIGIPIX EDITORIAL, New York, NY
World's first digital non-linear commercial editorial company, member AICE; acquired by RVI
FOUNDER / SENIOR EDITOR
Identified electronic editing trend and launched/financed two editorial companies; monetized 2nd generation online technology into profitable 'off-line' business and proved business model viability (West End Editorial) and introduced the industry to nonlinear editing workflows via Avid Technology (Digipix). Led senior management team to deliver revenues of $2MM annually within 12 months.
KEY HIGHLIGHTS:
Edited and post-supervised television commercials and prime time programming, show opens, music videos, mini-series, corporate programming and theatrical movie releases; successfully completed 1000+ projects.
Negotiated & managed major Fortune 500 accounts and special projects for luminaries such as Woody Allen, John Sayles, Martin Scorsese, and Stephen King for film projects.
Developed EDL management and post supervisory services; trained 1000+ editors in use of new nonlinear technology.
Major Clients
Commercials
NBC
ABC
CBS
HBO
Children Television Workshop
Crossroad Films
MTV
ESPN
Ogilvy & Mather
McCann – Erickson
Foot, Cone & Belding
True North
Leo Burnett
BBDO
Heiss Agency, Germany
Reuters, London
USA Networks
Universal Studios
Sony Pictures
Walt Disney Studios
Tribune Entertainment
Phillip Morris Germany
Evian France
Woo Art International
Time Warner
BBC
The Mill, London
Crawford Post
Nickelodeon
Selected Projects
Pearl Jam – "Jeremy" music video
One Life to Live – TV promo
Buzz TV – MTV
U2 Concert
Ghostwriter – pilot and 2nd seasons
Homicide, Life on the Street, show open
Ray Charles – Coca-Cola spot
Spin Magazine – promotion
Ocean Spray Cranberries
Dance for the Right Thing – GHMC
Paine Webber – 3D animation
Commercials
Miller Beer
America West Airlines
Maxwell House
Aiwa
Evian
Chrysler
Coca-Cola
ABC – One life to Live
NBC – Saturday Night Live
GQ Magazine
VH1
Royal Crown Cola
Mountain Dew
Music Videos
U2
Pearl Jam
The Who
Bruce Springsteen
INXS
Enigma
Los Lobos
The Cars
Luminaries
Woody Allen – Don't Drink the Water
Stephen King – The Stand
John Sayles – Passion Fish
Martin Scorsese – Casino
Arsenio Hall – The Arsenio Hall Show
Joan Rivers – Gossip, Gossip, Gossip
Muhammad Ali – special projects
Michael Moore – Pets or Meat
International
Ariel – Italy
Thomas English Muffins – UK
Wired TV – Australia
Maxwell House – UK
Philip Morris – Germany
Ruben Blades – Mexico