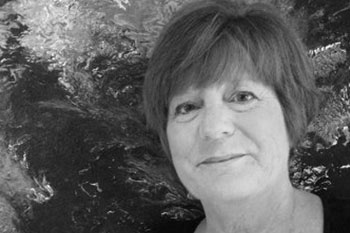 I have worked with Karen for almost 10 years. Karen has been one of the most sophisticated clients I have worked with in terms of construction knowledge and property management. She consistently provides detailed feedback as we perform work for her. In addition to being very fair and honest, she expects a lot from her vendors, which makes her excel at her job. She has her client's best interest at hand, and consistently delivers good customer service based on our work requirements. You will get 100% effort every time with Karen.

Joseph Fricke

Vice President of Sales - Western Group at CentiMark Corporation

I have known Karen on both a professional and a personal basis for any years. I constantly have been amazed by her seemingly boundless optimism and tenacious determination not to surrender to adversity. She is a broadly gifted and enthusiastic individual with strong people/sales skills and flourishes in situations requiring customer or client contact. Karen's years of experience gleaned from a variety of service and management capacities have given her considerable understanding and appreciation of small businesses, their organization and practices, and their concomitant liabilities and rewards. She is an initiator and a creative problem solver. Her clear thinking, her ability to remain focused on a goal and her forthright communication skills make her an asset to any organization.

Lee Schindler

Site Marketing Communications, Hewlett-Pack

I have had the pleasure of working with Karen for over a year and recommend her highly for proactive leadership. She provided asset management for our portfolio of over 1,000,000 square feet of Class A Office Buildings as well as having onsite presence at Paradise Village Office Park III, a 270,000 sf Office Project, and Westwood Office Center, a 92,000 sf Office Project. Karen recommended and executed added value changes which improved our operating costs and leasability of properties. I am very pleased to provide a full recommendation on behalf of Karen Kitchens.

Dayton W. Adams

President and CEO Westfund

Karen Kitchens provided asset management on two of Sun Life of Canada's retail properties and industrial asset in Phoenix, AZ. In that time she established excellent relationships with all tenants and improved operations significantly. Her efforts have greatly increased the value of all three properties by completing a number of capital projects, providing leasing efforts and reevaluating unnecessary projects budgeted by previous personnel. Additionally, the retail properties had significant arrears and by working with the tenants and their accounting departments, she was able to bring all tenants current. These amounts included amounts going back over three years.

Matthew D. Capofreddi

Senior Investment Officer, Sun Life Assurance Company of Canada

I would like to take this opportunity to provide an excellent reference for Karen Kitchens. Since Karen has taken over the asset management of our buildings, we have experienced a number of positive changes in our common areas. Also, her quality and expedient level of services that is given when calling for assistance and concerns is "like no other". Personally, I have immense respect for Karen. She is hard working and an outgoing individual with the drive to accomplish anything she sets her mind to.

Michael R. Holroyd

President Holroyd Investment Properties

I have come to know and respect Karen through collaboration with myself and other Project Officers and Branch Chiefs in managing Grants in the Weatherization Program of the DOE. She has effective applied her broad range of education, knowledge and management experience to advance our programmatic and management goals. Due to this experience, she is proficient in analyzing complete situations or challenges and translating them into clear and manageable tasks. She consistently provides solutions and accomplishments for the DOE. Karen is professional, practical, positive and an adaptive team player that can thrive in any environment.

Charles Dobos

Project Officer, Department of Energy
Karen is an experienced and results-driven commercial real estate advisor and project manager with a strong academic foundation and progressive years of experience in directing and completing projects related to real estate while always meeting the client's schedule and budget constraints. She is armed with a proven track record of success in all facets of project lifecycle development from initial analysis and conceptual design through implementation, quality review, and enhancement to optimize operational efficiencies and improve business operations. She has extensive experience in in all facets of commercial real estate, including financial and asset management, as well as project management. Karen holds multiple degrees including Marketing, Business Management, Finance, and Project Management and certifications in Financial Management, Accounting, Real Estate Management, Facilities Management, and Project Management. She is an employing broker in both Colorado and Florida.
Karen has worked with large corporations such CBRE, Berkshire Hathaway, Prime West Real Estate, Broe Companies, Healthcare REIT and Mega Corporation of Lincoln and has managed multiple commercial real estate offices, commercial assets and management teams in several states including Florida, South Carolina, Nebraska, Iowa, Kansas, Arizona, California, Nevada, Colorado and Alaska. She is experienced in retail, office, medical office, surgical centers, industrial, multi-family, and hospitality real estate investments. Karen has represented corporations such as Glaxo-SmithCline, Vail Resorts, Pfizer, Novartis, Adventist Health Systems, Princeton University, Allstate Insurance, JP Morgan Chase, Waste Management, Westfund Corporation, SunLife Assurance Company of Canada as well as many others. She has successfully closed over $227M in real estate deals and performed project management duties on projects exceeding $125 Million in construction projects. She served with the strategic planning committee of CBRE which developed and designed presentations to clients for acquisitions, dispositions and management of investment properties. In 2004, she was presented an award as CBRE's Manager of the year.
Between 2010 and 2013, Karen was fortunate to have broadened her knowledge and experience with the Department of Energy (DOE) as a project management professional equipped with a financial background and construction quality assurance training. As a senior project specialist for the DOE, she managed over $2B in building science grant projects with American Recovery and Reinvestment Act (ARRA) Weatherization, Innovative and Formula grants. She has an extensive background in regulatory compliance, combined with in-depth knowledge of best practices for construction management and project administration such as strategic planning, budget development, resource allocation, task planning, performance measurements and progress reporting.
In 2010, EcoLiving Building Solutions was created by Karen, along with Department of Energy project officer, Charles Dobos, to research and design sustainable single and multiple dwellings from shipping containers. Armed with a crew of top notch LEED and sustainability experts from the DOE, Colorado State University, and architectural firms, the team researched materials and processes to reduce construction costs by 30% and increase energy savings as high as 80%.
Major Projects
Adventist Health Systems (AHS)
Allstate Insurance/Princeton University/Westfund Corp
Robert Mayfield
Franklin Street Properties (FSP)
Mega Corporation of Lincoln
Boomzaa
HCREIT Medical Portfolio and Surgery Centers
Aspen Creek Partners
US Capital Corporation
Colorado Bone and Joint
Arapahoe Gastroenterology
Dermatology and Laser Center
United Eye Center
Endocrinology Specialist of CO
Denver Neurological Clinic
Colorado Corneal Surgeons
Porter Primary Care
Urology Associates PC
Michael Hawes MD
DaVita Denver South Dialysis
Quest Diagnostics
John McGarry, MD
Boone Heart Institute
Aurora Denver Cardiology
Taylor Medical Center
Gastroenterology Medical and Surgical Center
Quest Diagnostics
Applebees
Purse Review Dress Shop
Mr. Goodcents Sub
Novartis
Pfizer
Glaxo SmithKline
Vail Resorts Corporate Office
Vail Resorts Corporate Office
Oracle
VM Ware
JP Morgan Chase
Wells Fargo
Meritage Corporation
Waste Management Corp
US Capital Corporation
AHS – 950 E Harvard
AHS – 850 E Harvard
AHS – 2525 E Downing Ave
FSP – 380 Interlocken Blvd
FSP – 390 Interlocken Blvd
Gainey Ranch Corporate Center
Paradise Valley Office Park