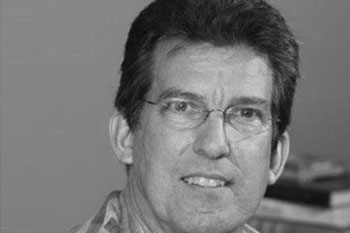 Ed Elliott is a well-respected industry veteran in the Media & Entertainment / Technology sector, bringing great experience in engineering, technology implementation and systems design to the art and science of media architecture. He has a deep passion for merging the most advanced technology with the art of storytelling.
With an extensive background spanning electrical engineering, theoretical physics, computer science and human perception design, Ed was a prominent contributor in the transition of film and video post-production into the digital age; developing intellectual property in such areas as audiovisual compression, metadata standards, film-on-tape editing, nonlinear editing, digital workflow design and large scale digital asset management (DAM) systems.
Prior to his current position as Chief Technology Officer of Redbarre, he served as Principal of Exegesis, Senior Solutions Architect for Technicolor, Senior Director of Content Engineering for Ascent Media, VP Engineering for Foto-Kem and other similar engagements. Ed also worked on the vendor side of the industry, as GM for Snell & Wilcox and as Senior Applications Engineer for firms including Digital Vision, and Pandora.
When not directly working for other firms, Ed frequently offered consulting services to production, postproduction and similar firms in areas such as business development, process & technology realignment, facility design and automated workflow implementation.
One of Ed's more notable contributions to the industry is the concept of a Content Engineering Lab, which provides a rigorous lab environment that tests every aspect of a digital supply chain against established, objective quality parameters. This serves to ensure the creation and delivery of content that does not deviate from the intention of the original content producer, no matter how variable the destination viewing device is – from Digital Cinema projection to cellphone media playback.
Ed currently provides insight as to how emerging technologies are used and assimilated within areas such as IoT; content creation, distribution and consumption; hyperconnectivity and embedded systems; privacy & security; and the social aspects of disruptive technologies.
Ed's divergent and cohesive skillset includes a core understanding of digital workflows, video, film, sound, metadata, IT, networks, storage, optics, photography and human perception. Most importantly, he is also a master with connecting and communicating the divergent points of view held by various stakeholders: clients, marketing/sales, engineering, IT, executive management and finance. Given his rock-solid background in engineering, a deep understanding of business process, human factors, supply chain design and keeping things simple, he is one of those extremely rare individuals who is equally adept and comfortable dealing with equipment and people.
Ed received his BSEE from UC, Davis, introduced the concept of editing film via videotape (1983/FotoKem), contributed to the MPEG (1994) and MXF (2003) standards and has a patent on a novel method of content transcoding (2015). In his spare time, he is a master photographer specializing in street photography.
Principal   Exegesis
As a senior Subject Matter Expert I guided ABC Television Network during their re-engineering project in NYC; leading requirements gathering, process & workflow design and spec design for the novel content production/distribution system, also managed the Air Operations and UI/UX design teams.
Assisted in design of both operator/user experience; workflow simplification. ABC (NYC)
Needs analysis / implementation guidelines for a workflow suite for DreamSpace (Cape Town)
Sr. Solutions Architect   Technicolor DDG (Digital Distribution Group)
Within the first three weeks on the job, I designed and implemented process and workflows to capture prime-time US television shows, transcode, perform 'censorship' editing and deliver via fiber 45 hours per week of content to Sing-Tel (major Singapore VOD distributor) – with each show being delivered within 12 hours of first being shown in the US.
I designed and staffed a state-of-the-art Content Engineering Lab, including a sophisticated Content Evaluation Room for both 2D & 3D content. This team tested workflows and evaluated the effects of compression, etc. on content in order to offer the highest level of quality on devices ranging from cellphones to 3D IMAX theatres. Designed content encryption and distribution schemes to ensure security.
I provided technical assistance to all of the sales activities within the Digital Distribution Group – liaising closely between our customers, the sales staff, operations & engineering as well as the executive core. My presence during the sales process streamlined the oft-complex Q&A that customers had in setting up complex production workflows.
Sr. Dir., Content Engineering   Ascent Media Group
Provided the design, test and implementation of the digital workflows used in the first enterprise-scale DAM (Digital Asset Management) system for the Hollywood movie industry (this system eventually housed virtually all of the theatrical assets for Sony Pictures and Paramount).
I designed and supervised the buildout of the Content Engineering Lab – a novel concept at the time – as well as staffed and trained the engineers. This lab provided QA & QC, as well as workflow design to the operations group and ensured the success of our editing and transcoding operations.
Oversaw the complex transition from tape-based to file-based systems and workflows, as well as assisted in the design of several of our large-scale in-house automation systems.
Principal   Exegesis
Provided expertise and guidance on transitioning from tape-based to file-based operations to many LA-based post-production firms. This covered editing, encoding, transcoding, content delivery, & archiving.
Supervision of upgrades to both infrastructure and physical facilities: engineering design, construction management, acoustic engineering, network admin, etc.
Designed best practices for asset and metadata management, content security, overall production & post-production security of assets and workflows.
Managing Director, Operations   Demand Video
Shortly after joining the firm, I developed along with the R&D division a novel method for delivering content to the affiliates that saved time and costs and enhanced reliability.
I streamlined and improved the business processes and technological systems for content ordering, aggregation, repurposing as well as the production and delivery of the final content.
I provided the space planning, all technical systems and infrastructure design for the new Santa Monica encoding facility. In addition, I designed and supervised the buildout of all the IT systems.
Director of Operations   Snell & Wilcox, Inc.
In addition to managing the operations side of the business, I oversaw the Service Department, including all after-sales support to customers. The support and customer liaisons built by rapid and effective service and support contributed to ongoing customer retention and increased sales.
I had full responsibility for the IT systems, which included the design and implementation of several custom sales/service support platforms.
I provided design and supervision of the facility relocation and construction, including space planning, infrastructure design, interior design.
Provided on-site supervision of all commissioning, installation and testing of S&W equipment into DirecTV's Los Angeles Broadcast Center – one of the largest satellite uplink facilities in the world.
Principal and Founding Partner   Consulmetrix, Inc.
My partner and I provided the data infrastructure design for the new Hilton Business School of Loyola-Marymount University – which included one of the largest interactive classroom environments in the nation.
We developed a joint teaming & bidding venture with Pacific Bell National Accounts division – providing training and strategy for PacBell to offer advanced data services to their customers.
Provided the redesign of the data infrastructure for the Kansas City Aviation Department, which included Kansas City International and two other airports.
Director of Engineering   Vid-Film Services
I provided all the acoustic and architectural design of a novel Foley stage / control room that allowed sound effects creation in the presence of high external noise (across the street from a train station!)
Performed all the infrastructure and engineering design, supervised buildout and construction of a full facility upgrade including edit bays, telecines bays, machine room, etc.
This being the time of analog video equipment, where grounding and electrical noise were large contributors to quality issues: I designed and implemented a novel electrical supply and grounding system that, along with a 'clean room' environment, helped reduce by 10x the number of visible defects in master video recordings.
Director of Engineering   Foto-Kem Industries
While in this position I invented and implemented the first video-based film editing system. This allowed edit decisions to be based on video 'dailies' (as opposed to film) and greatly reduced costs and time for editing of film negative.
I helped install and commission one of the first laser-disc based editing systems (the "Edit-Droid" – from LucasFilms)
I performed all the electrical systems design for the upgrade of the supply substation at this facility, moving from a 4kV to a 12kV system. This allowed the removal of PCB-laden transformers (an environmental hazard) as well as provide a large increase in available power for the facility.
I designed and supervised the construction of many innovate film transfer bays at this facility, which provided levels of color accuracy, sound definition and client comfort that became a model for the industry.
Technicolor
Ascent Media
Deluxe Video
Foto-Kem
ABC Television
NBC Television
CBS Television
DreamScape
WorldWideWorx
The Golf Channel
ESPN
Sunset Post
Kansas City Aviation
Loyola Marymount University
Pacific Bell
Verizon
AT&T
DirecTV
TCI (now AT&T)
EchoStar (now DISH)
Waterfront Post
The Refinery
Digital Domain
Sony Pictures
MGM
Disney
Paramount
The Library of Congress
Los Angeles County Museum of Art
Westlake Audio
Modern Videofilm
Encore Hollywood
Pacific Ocean Post
Vid-Film
Digital Vision
Vistek
Pandora
Snell & Wilcox