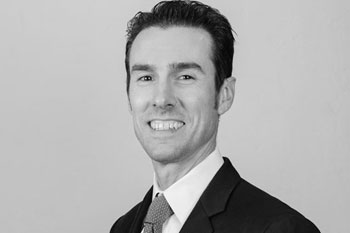 Devin Billingsly
EVP, Finance
Mr. Billingsley brings more than 15 years of real estate investment and municipal finance experience with specialization in public financing, public private partnerships, and institutional real estate portfolio management. During his tenure with the City of Los Angeles, Mr. Billingsley managed international real estate investment portfolios with AUMs in excess of $2 billion with assets located in North and South America and Europe. Devin has extensive investment experience deploying capital across all property types including commercial including office, residential, industrial, hotel and specialty also spanning the risk/return perspective ranging from opportunistic development to value-add repositioning to core income. His investment tenure has coincided with multiple real estate market cycles and sharpened his acumen in maximizing real estate value in a myriad of economic conditions locally, regionally and nationally.
Devin's secondary specialty is public finance with an emphasis on local and regional comprehensive planning, development policy, and alignment of growth with public infrastructure needs and community long-term visioning. His work in this area has centered on the front range of Colorado with special attention paid to public infrastructure investment via public private partnerships to support hospitality projects, broadband expansion, affordable and attainable housing policy development, and transportation.
In his spare time, Devin volunteers with Habitat for Humanity, the National Stuttering Association, and is a guest speaker at speech-language pathology graduate programs including California State University, Northridge and University of Colorado, Boulder. Devin earned a Bachelor of Arts in Economics, Summa Cum Laude, from California State University, Chico and an MBA from the Anderson School of Management at UCLA.
CITY OF BOULDER, COLORADO
FINANCE MANAGER, 2014-Present
Manage debt issuance and real estate acquisition processes for capital infrastructure investment projects
Develop citywide annual operating/capital budgets in alignment with long-term financial strategy
Forecast sales tax, property tax and fee revenue including advanced variance analysis and KPI dashboarding
Serve as lead negotiator on large vendor and labor contracts
Prepare and present financial recommendations to Executive Management, City Council, Boards and Commissions and the public
LOS ANGELES WATER & POWER EMPLOYEES' RETIREMENT PLAN, LOS ANGELES, CA
INVESTMENT OFFICER, 2010-2014
Constructed $500 million internationally diversified core-plus real estate portfolio; annual capital deployment in excess of $100 million underwriting investments across North/South America and Europe generating 15% net annualized returns

Independently sourced commingled fund and separate account investment opportunities and performing initial due diligence and ongoing portfolio management

Developed and presented real estate investment strategy and investment recommendations for consideration by fund investment committee
Negotiated LP agreements, side letters, LLC operating agreements, leases and other real estate investment and operating contracts in close cooperation with internal and external legal counse
LOS ANGELES FIRE & POLICE PENSION PLAN, LOS ANGELES, CA
MANAGEMENT ANALYST,  2006-2010
Provided analytical support for $2 billion international real estate portfolio with a focus on acquisitions, asset management, re-financings and dispositions of separate account properties in addition to commingled fund workouts

Underwrote commingled and direct investments across North America and Europe across the full investment lifecycle from acquisition to re-financing and disposition

Managed $75 million investment management budget for total portfolio with $14 billion AUM
Managed $350 million STIF/cash accounts to maintain asset allocations and liquidity
Managed the liquidation of private equity in-kind equity distributions based on market conditions and liquidity needs; annual transactions in excess of $30 million
EDUCATION AND TRAINING
MASTERS OF BUSINESS ADMINISTRATION, 2012
UCLA ANDERSON SCHOOL OF MANAGEMENT, Los Angeles, CA
B.A. SOCIAL SCIENCE WITH CONCENTRATION IN ECONOMICS, 2005
CALIFORNIA STATE UNIVERSITY, CHICO, Chico, CA
Graduated Summa Cum Laude
PROFESSIONAL AFFILIATIONS
Member of Government Finance Officers Association, 2008-present
Member of Pension Real Estate Association (PREA), 2008 – 2014
Investing Public Funds, Governmental Finance Officers Association (GFOA)